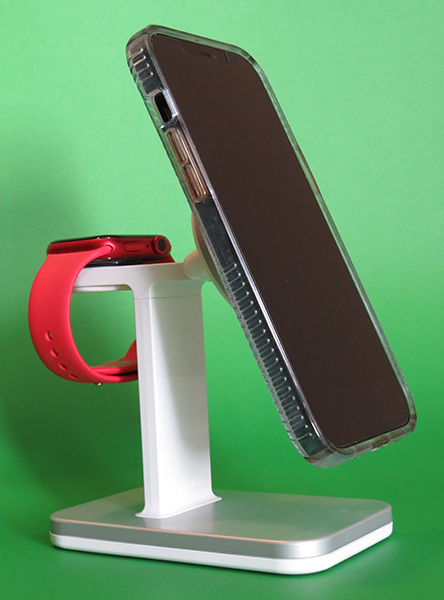 We use affiliate links. If you buy something through the links on this page, we may earn a commission at no cost to you. Learn more.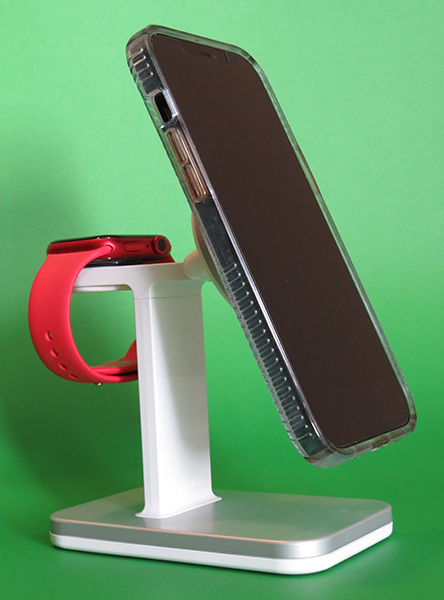 REVIEW – Several months ago I reviewed my first wireless charging station and have been using it religiously to charge my iPhone and AirPods Pro, but my Apple Watch has been left in the dark. Well, Otterbox came out with their 2-in-1 charging station with MagSafe where you can charge both the iPhone or Airpods wirelessly while also charging your Apple Watch. This meant that I could use my watch again!
What is it?
The Otterbox 2-in-1 charging station with MagSafe is a wireless charger for your Apple devices. Not only does it charge, but you can mount and charge your iPhone via the MagSafe charging magnet.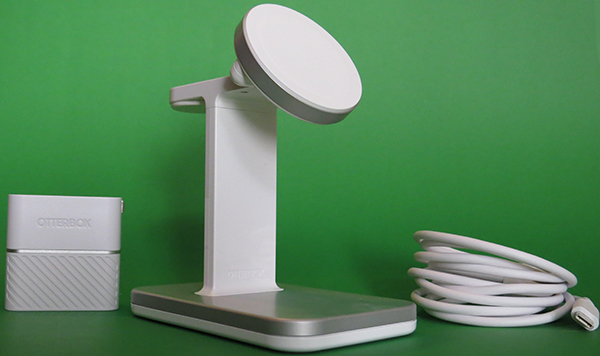 Design and features
Setting up the Otterbox 2 in 1 charging station was as easy as plugging in the 36W USB-C fast charging brick to the wall and the cord to the charging station. There's some heft to the charging station, which keeps it solidly in place on my nightstand. There's even a nice rubber surface on the bottom to keep it from sliding around.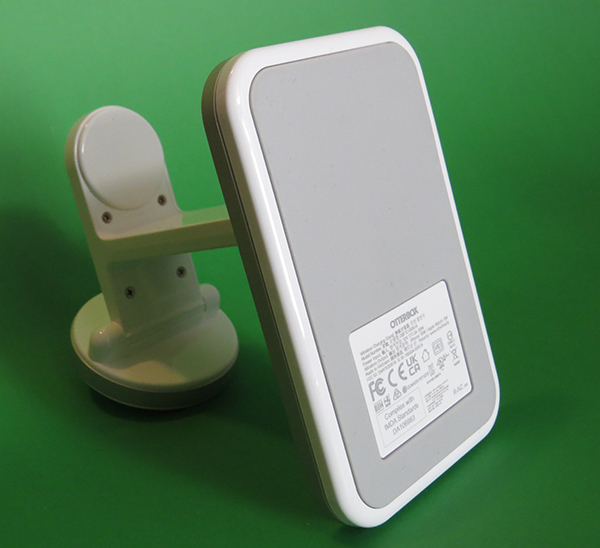 The Apple Watch charging dock comes with fast charging at 5W, while the MagSafe charges at 15W. I topped my phone off overnight and it easily charged everything up by morning with both devices going at the same time. I did feel the Apple Watch charged up quickly. My iPhone also charged quickly compared to using my standard plug in.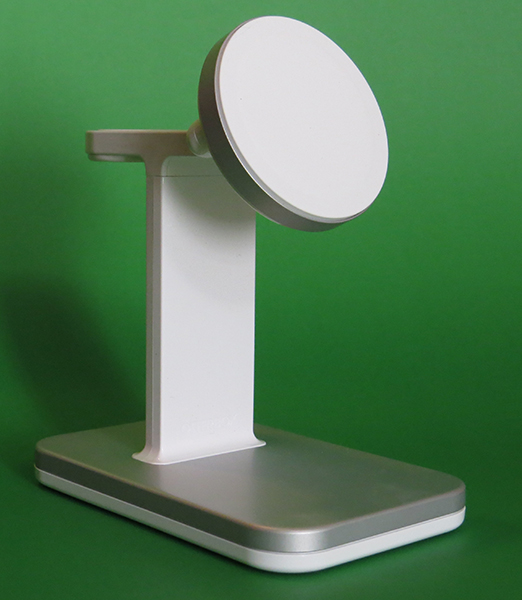 My Apple Watch was seated easily on the Otterbox 2 in 1 charging station and stayed on the charger without issue, despite cats romping back and forth around it. It would charge right away without fail. Since it is in the back rather than next to the phone mount, I felt that it was easier to access since it was out of the way from the phone going on and off of the charger.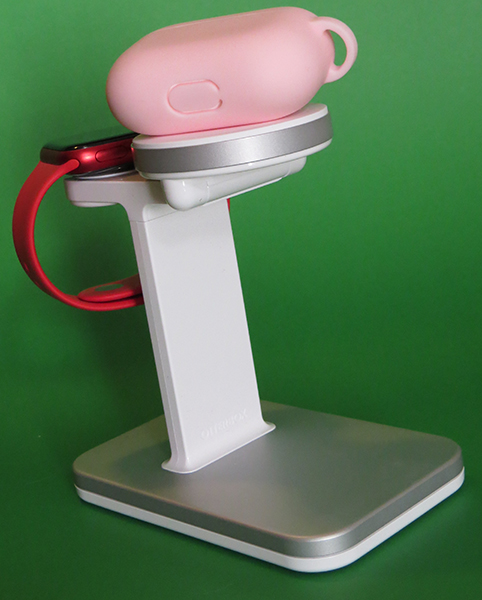 The MagSafe charger worked great for charging my AirPods Pro with a silicone case. I just flipped up the mount and sat them on top. Just like the Apple Watch, it would notice and charge them right away without fail.
At night I would make sure the Otterbox 2 in 1 charging station's mount was just where I liked it and pop my iPhone 12 Plus on for charging. It worked great through a MagSafe capable case on the phone. It snapped into place easily and held fast all night, yet when I went to pull it off the charger in the morning it came off without much effort.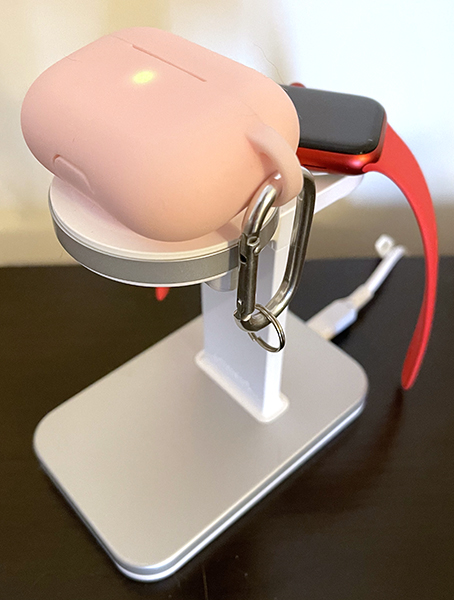 All three devices charged up quickly and easily on the Otterbox 2 in 1 charging station with no complaints. I did have to try out my HyperX Cloud Flight S and see if that would work on the MagSafe part and sadly it did not. Then again I didn't expect it to, so I can't complain.
What I like
Phone is secure on the stand
Can charge AirPods with no issue
Very sturdy
What needs to be improved
Might be expensive for some
Final thoughts
Overall, the Otterbox 2 in 1 charging station with MagSafe is a solid, good-looking piece of tech that goes well on a desk or nightstand. It is a little pricey for some, but the ability to change the mount angle for visibility and charging other Apple devices is very handy and useful. If you have the extra money, it's a worthy investment.
Price: $129.95
Where to buy: Otterbox Website and Apple.com
Source: The sample of this product was provided by OtterBox.